Tsunamia victims in India are struglling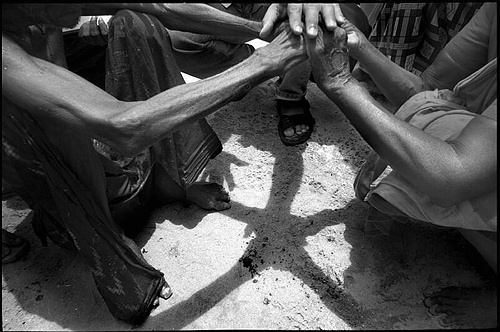 Caption: India, Tamil Nadu,march2005.
A heavely traumatised man is in very bad condition, a MSF psygoligist learns him and his wife to relax his body, so his body can accept food and water again.

Victims of the Tsunami are struggling to survive after the Tsunami, their main business as fisherman have been made impossible by destroyed boats and nets.
while improvising and take the risk to fish the sea using a inferior boat, local people don't want to eat the fish, so prizes go down to 20% of before.

The Indian Government claims to have the situation under control and don't accept foreign aid, in the meantime they move fisherman away from the beaches to remote areas, where their chances of survival will be even less.