Tsunamia victims in India are struglling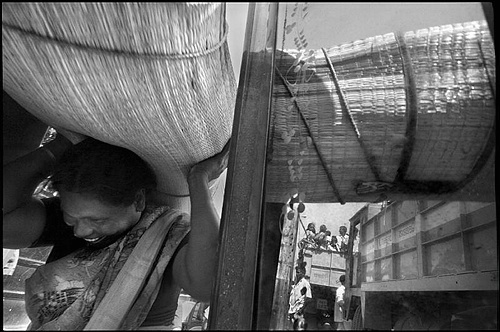 Caption: India, Tamil Nadu, fwbruary 2005.
Chennai,
Families are forced away from the sea region and put into shelters inside the country, trucks bring them to barakkes with hardly any perspective.

Victims of the Tsunami are struggling to survive after the Tsunami, their main business as fisherman have been made impossible by destroyed boats and nets.
while improvising and take the risk to fish the sea using a inferior boat, local people don't want to eat the fish, so prizes go down to 20% of before.

The Indian Government claims to have the situation under control and don't accept foreign aid, in the meantime they move fisherman away from the beaches to remote areas, where their chances of survival will be even less.